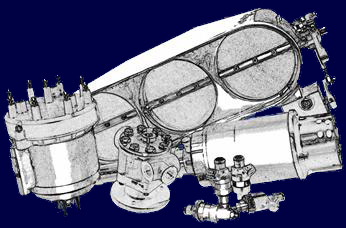 Are you already registered and forgot your username/password? [ Remind Me ]
Our proprietary tuneup calculators are for registered users only. Registering is easy! By registering, you agree to receive occasional email from us announcing new products, special promotions, etc. WE WILL NEVER SELL YOUR EMAIL ADDRESS. If at any time you wish to opt out of receiving messages from us, simply drop us a note from the email address you registered with and ask to be removed. Your access to the tuneup tools will be revoked and you'll not receive further email from us.
Registration is not instant. When you register below, your request will be reviewed and approved or denied. Requests are reviewed and fullfilled several times daily. You will receive an email once your request is reviewed. If you use a bogus email address to register, the account will be removed. If our approval message to the address bounces, the account will be removed. If your email address is not valid, the system can't send you a reminder of your login or password in the future if you need it.
Please do not share your login and password with others. IP addresses are logged and we reserve the right to revoke access privileges at any time for any reason.
These calculators are to be used as a tool for quickly finding system pressure, output volume, boost, main pill size, etc. The result it delivers is an approximation based on your input and calculations only. Flow and pressure dynamics are extremely complex and calculations cannot account for variations in components. The Cv (flow coefficient) is different for EVERY system and this can be very significant.
Fuel Injection Enterprises, LLC assumes no liability and makes no warranties either expressed or implied. By utilizing our calculators, you agree that we are not responsible for any damage, serious injury, or death that may ensue from whatever cause. You furthermore agree to defend, indemnify and hold us harmless for any and all damage that may occur as a result of your actions, our actions or actions of third parties.